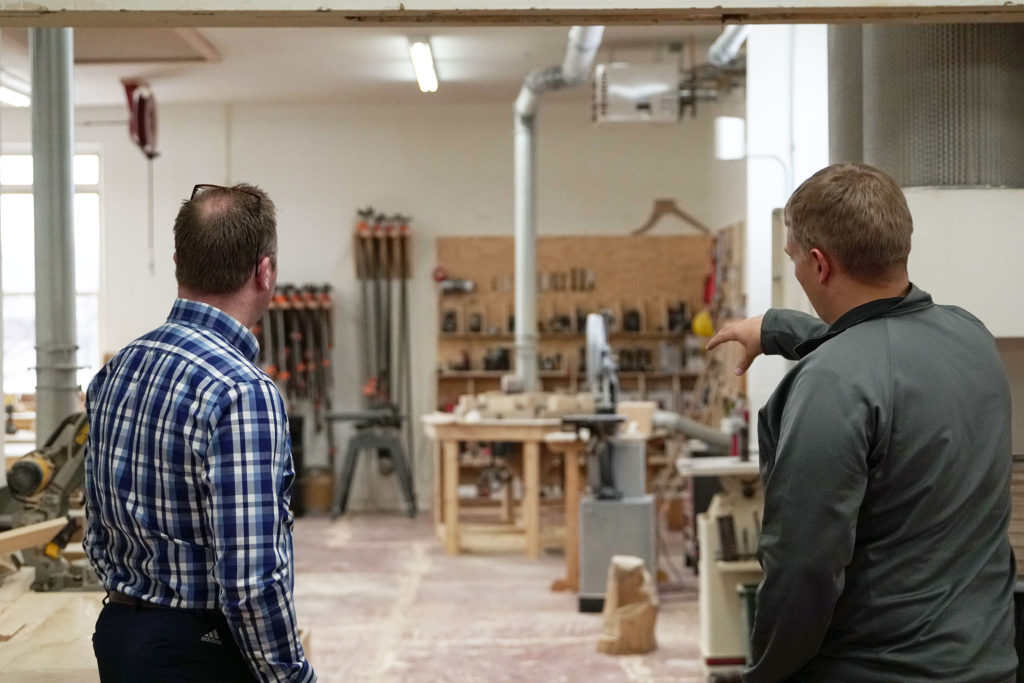 World of Wood is a general contractor specializing in custom interior construction and handcrafted woodworking. We combine old-world craftsmanship with state-of-the-art technology to remodel homes, build high-quality custom cabinetry and create fine wood furniture. 
Our attention to detail and quality we bring to every project is what sets us apart from other contractors. We truly believe that no detail is too small to deserve the attention it demands. Our customers are highly satisfied with our work and are always proud to show off their home and business spaces to their visitors. 
We began operation in 2000 when owner Mark Korpela started building homes and opened a small woodworking shop. He was soon producing custom cabinets in his shop and started to incorporate these products into his new house projects.
Business took off and Mark needed to bring on more experienced craftsmen. Our workforce expanded from 2 to the current 20 employees, with each of them being selected for their specific skills and experience.